3 Things Wayne Residents Can Do To Prevent Rodents This Fall
9/18/2019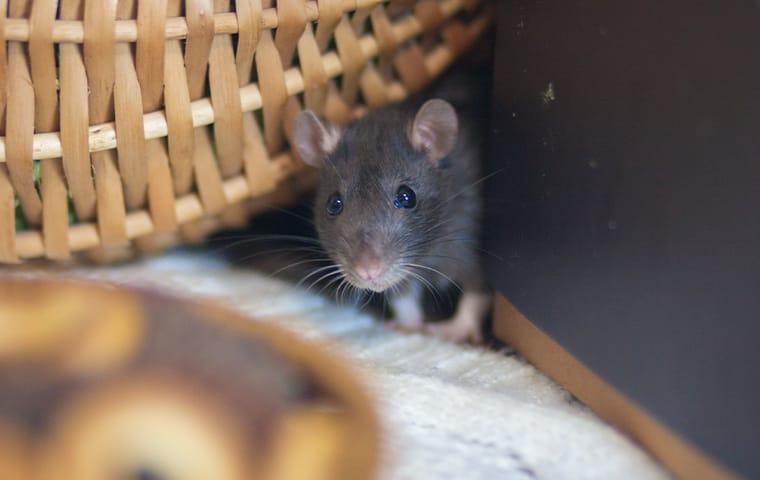 It happens every fall. When the leaves turn pretty colors, the smell of wood smoke drifts through the air, and people trade their shorts for long pants and sweatshirts, little wild critters begin looking for ways to get into human dwellings. If you aren't ready, rodents might make their way into your home and cause a number of issues.
Problems Rodents Can Cause
Rodents bring friends: Wild mice and rats rarely come into a home alone. They can carry parasites such as lice, mites, fleas, and ticks. These bugs come with their own sets of problems.
Rodents can transmit diseases: Rodents love to hang out in filthy places such as dumpsters, trash cans, sewers, and compost piles. When they get into kitchen and pantry areas they can track bacteria onto food-preparation surfaces or into food packaging, causing sickness. A few illnesses rodents are known to transmit are lymphocytic choriomeningitis, rat-bite fever, salmonellosis, and tularemia.
Rodents chew: If a mouse or a rat chews a hole in your home to get inside, their chewing will not stop there. Rodents are known to chew on anything including plastics, wood, food items, bricks, and electrical wiring. This last thing is arguably the worst thing since it can result in a house fire, loss of possessions, and loss of life.
Three Tips to Prevent Rodents:
Remove food sources. If you have garbage cans without lids, rodents will love you for it. Make sure all garbage cans have tight-fitting lids. Also remove food sources such as pet food lift outside, scraps left over after a cookout, and fruits and vegetables that have fallen to the ground.
Seal up the outside of your home. Rodents will have a hard time getting in if your home is free of holes, gaps, and cracks. Inspect your foundation and walls and seal up any holes you find. Keep in mind that even a tiny hole can be chewed larger by a rodent.
Partner with a professional pest control company. If you would rather not have to deal with rodents being in your home and setting up housekeeping for the winter (or if you are already dealing with a rodent infestation) reach out to Resolution Pest.
Let Resolution Pest Solve Your Problem
If you want to enjoy the beauty of fall and not have to worry about keeping rodents out of your home, don't worry. The professionals at Resolution are happy to help. We offer free inspections and can get you signed up for our three-part Property Shield program for rodents. It's fast, convenient, and guaranteed! If you have questions, contact us today.