3 Things You Can Do To Avoid Cockroach Infestations In Wayne
11/15/2019
If you are here today, it probably means you hate cockroaches. You are in good company. Cockroaches are filthy, problematic, and all-around creepy creatures that don't belong in our homes. Lucky for you, we have put together 3 things you can do to avoid cockroach infestations in your Wayne home. Curious to learn what they are? Keep reading.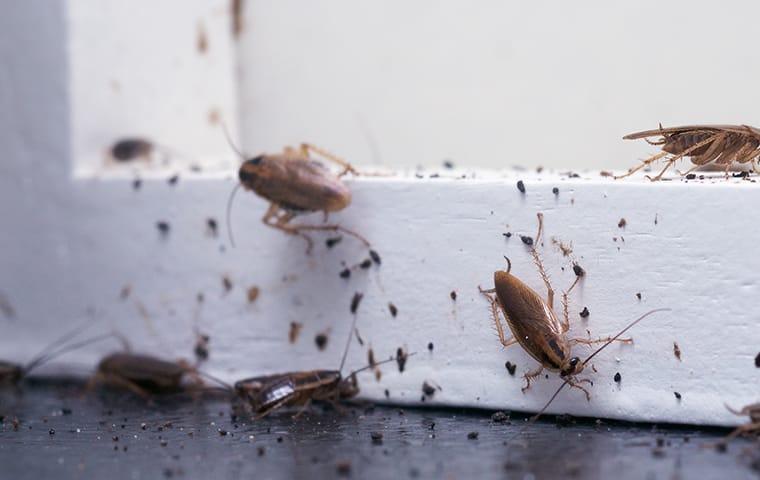 How To Know If You Have A Cockroach Infestation
The first step to solving any problem is to first know you have a problem. With cockroaches, this can be tough. You see, cockroaches are not so fond of humans and will do anything in their power to stay out of sight. This can make identifying an infestation difficult, but not impossible. To identify an infestation in your home, look for these signs.
Look for excrement that looks like coffee grounds around your home. The more you find in one place the more roaches traverse that area.
Take a big smell of your kitchen when you aren't cooking food. Does the air smell oily and musty. You could be smelling cockroaches.
Check around your home for egg casings. These are left behind as a result of cockroach reproduction.
Inspect under kitchen appliances for dead roaches, this is one of the more clear signs of an infestation.
It is good to mention that, if you see a live roach out in broad daylight, it probably means that wherever he has been hiding is getting cramped due to overpopulation and his only chance of finding food is to brave your home when you are awake. This is not a good sign.
Problems That Come With Roaches
Though you may not see cockroaches, they can still cause a fair amount of trouble for you in your Wayne home. For one, cockroaches are known vectors of over 33 bacteria, 7 human pathogens, and 6 parasitic worms, all of which could get you, your family, and even your pets very sick. Cockroaches have also been linked to asthma attacks and allergic reactions. If all of this wasn't enough, cockroaches have been known to drink saliva straight out of human mouths as they sleep.
Prevention Tips For Cockroaches
Remember those 3 tips we talked about earlier? They're finally here. Here are our top three suggestions to avoid a cockroach infestation this year.
Seal off your home. This can be done in a few ways. First, use a caulking gun to fill in gaps and cracks in your home's foundation. Second, repair any window and door screens with rips and tears in them. Finally, install door sweeps under all exterior doors.
Reduce moisture. To do this there are a few things you can do. Start by fixing any leaks around your home. Next, check your gutters to make sure they are unblocked and working as intended. Finally, consider installing dehumidifiers in humid areas around your home such as the laundry room and basement.
Reduce food sources. You can accomplish this by storing leftover food inside of plastic containers, cleaning regularly, and by picking up pet food and water bowls once they are done with them.
How To Handle A Cockroach Infestation
It can be easy to think that roaches can be handled without professional help. We strongly disagree. More times than we can count we have heard horror stories of DIY pest control going wrong, solutions not working, spray products getting people and pets sick, and general frustration over wasted time and money. Resolution Pest is here to save you the hassle.
If you are looking for a reliable and guaranteed solution to your cockroach problem, we have the answer for you. Give us a call today to schedule services for your Wayne home.