Four Simple Tricks To Keep Spiders Out Of Your Wayne Home 
5/14/2021
Homeowners in the Wayne area are all too familiar with the repeated appearances of spiders in and around their properties. You may not care too much about a spider hiding in the garden, but you sure do care a bunch about spiders entering the home in droves! Should you be worried about spider infestations around the house? Well, yes and no.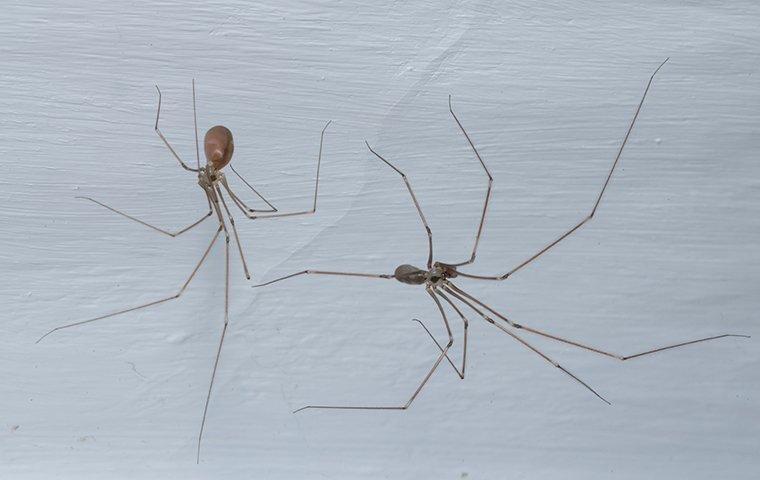 Most spiders that we encounter in our Wayne homes are not necessarily dangerous to human health. Many species are unable to pierce the skin or cause any sort of bite, while even the ones who can bite lack a high enough venom concentration to cause physical problems. Spiders may not put you in the hospital, but they can and will still bite, and create an unwelcoming presence inside the home. For all intents and purposes, they are generally not welcome in our Wayne households.
There are many unique species of spiders common to the Wayne area, including cellar spiders, jumping spiders, wolf spiders, and black widow spiders. Each of these species is driven to infest homes for one of three reasons: food, water, or shelter. The water and shelter portions of survival are simple enough to understand, but what about the food? Do Wayne spiders find enough food to eat inside our houses?
Many spiders live a nomadic existence, following insect prey to their breeding grounds for the highest chances of getting a decent meal. These prey insects, including ants, beetles, roaches, and even other spiders, may end up infesting your home in some capacity. This will encourage spiders to enter and infest the home to gain access to insect invaders. If you have noticed an uptick in spider activity within the last few months, there may be a more serious infestation at work.
Four Spider Prevention Tips For Wayne Homeowners
While you may not be able to control all aspects of pest attractant factors, you will certainly be able to address both spiders and their pest prey using the following four steps:
Proper food and trash storage are essential to controlling pest vectors (as well as their spider hunters).

Keep all food refuse in strong plastic bags, and store all garbage in sealed bins. Remove trash from the home at least once per week.

Clean up any clutter that could provide spiders with a place to hide. Regularly remove boxes, dust possessions, and otherwise clear out storage spaces to eliminate excess pest activity.

Address any moisture issues in the home, especially pooling water.

Seal up any potential household entry points. Use a waterproof caulking or similar form of sealant to complete the job.
Worried that you don't have enough prevention in place for the coming spider takeover? Don't stress on your own. Contact Resolution Pest Control for a quick and helpful home inspection right now.
Eliminate Spiders (And Their Pest Prey) With Resolution Pest
Spiders are a tricky pest to mitigate in Wayne homes, partially due to their reclusive and secretive natures, and partially due to the underlying effects of a pest prey invasion. Ongoing spider activity may lead to more serious concerns in the future, and cost you more in treatments and evaluations. The best way to deal with encroaching pest activity (and therefore spiders in the home) is to invest with on-going professional assistance at Resolution Pest Control.
For more information about what we do, how we do it, and how we could best serve you, please complete the online contact form at your earliest convenience. We can't wait to get your Wayne home spider-free this year! Call us at Resolution Pest Control today!