Getting Rid Of Roaches For Good In Your Wayne Home
1/15/2023
Did you see a roach scurrying across the floor in your Wayne home? If you find a cockroach in your house, it is likely to be a German cockroach. The good news is that you are not alone; cockroaches are a common reason people need pest control in Wayne. The bad news is, if you have seen a roach, you likely already have a cockroach infestation on your property.
We can help you learn some signs of cockroaches in your home, so you can quickly identify a problem. We can also explain some characteristics of cockroaches to help you better understand their threat. And most importantly, we will explain how to get rid of cockroaches for good.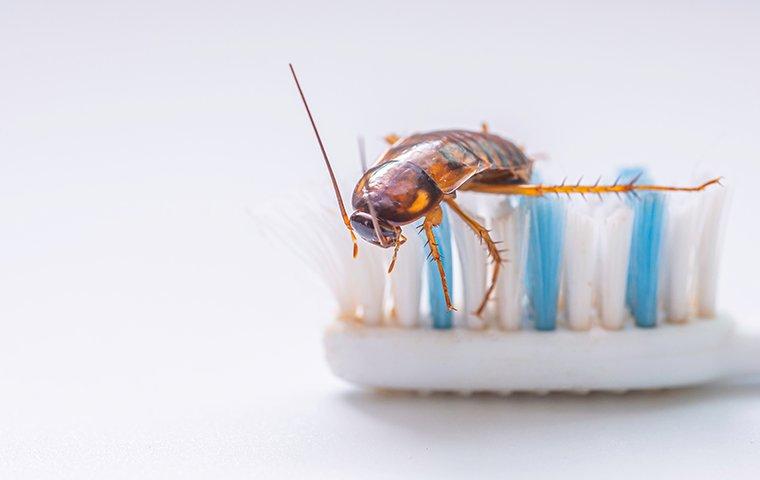 How To Identify A Cockroach Infestation In Your Home
There are several ways to identify a cockroach infestation in your home before you even see one. They are very good at staying out of sight, so you'll need to know where to look and what evidence they leave in your home. It is important to note that if you have already seen one, now is the time to reach out to a company with experience in roach pest control.
German cockroaches are light brown and have two dark stripes on their backs. They prefer to live in warm, humid home areas, like the kitchen and bathroom. One common sign of roaches in your home is finding droppings on countertops or in drawers which appears as small dark "pepper-like" spots. You may also detect a mild musty smell when there are large numbers of roaches.
Cockroaches Trigger Allergies And Spread Diseases
Some characteristics of cockroaches make them especially dangerous to us, mainly the places they like to spend their time outside our homes. Cockroaches travel through excrement, sewers, carrion, and decaying matter, picking up a host of pathogens on their spiny legs. They then spread things like dysentery, gastroenteritis, E. coli, and salmonella by touching our food and kitchen counters.
In addition to all the diseases they spread, cockroaches can trigger allergies year-round, which appear like cold symptoms. Their feces, saliva, and shed skins can trigger allergic reactions and asthma attacks, especially in the case of children or people with weakened immune systems. If you find a cockroach in your house, it is critical to reach out for help from a company familiar with roach pest control in our area.
Why DIY Cockroach Control Usually Fails
Here are some reasons do-it-yourself cockroach control products usually fail:
Some of the characteristics of cockroaches, like their rapid breeding and skill at hiding, make it nearly impossible to eliminate an infestation on your own.
Cockroach control products only work on the roaches you can see and will not work on their eggs.
They are highly adaptable and can form resistance to insecticides; then, they pass that resistance on to their offspring.
DIY cockroach control can be messy, time-consuming, and introduce potential hazards in your home if misused.
DIY and home remedies for cockroaches will not take care of the entire problem and will leave you disappointed.
The Trick To Total Cockroach Control For Your Home
So now you must be wondering how to get rid of cockroaches for good. The trick to total cockroach control for your home is to enlist the help of a local company like Resolution Pest. Call today to set up your free inspection. We will not only work to eliminate your cockroach problem but can also help you assess how they are getting in and how to keep them out.