How Much Damage Can Termites Actually Do?
6/25/2019
When you think about potential threats to your home, what are you most concerned about? Does a natural disaster come to mind? What about a house fire? Maybe you are here today because termites are on your mind but you aren't sure what kind of threat they pose. If that is why you are here, stick around because today that's just what we are talking about.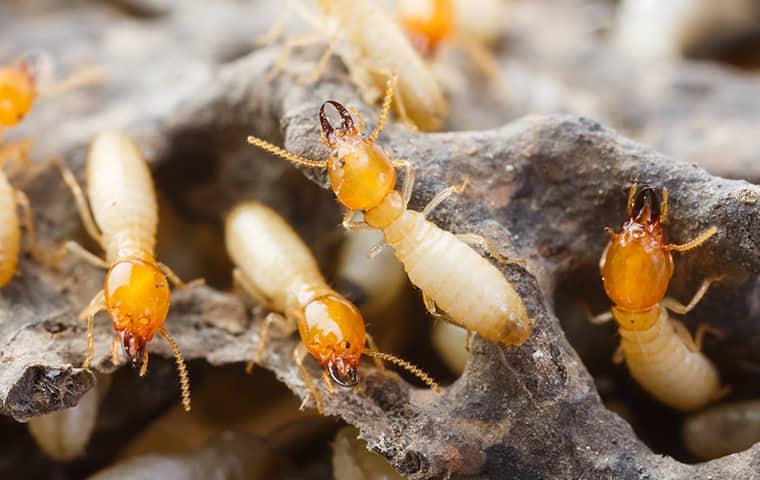 What Termite Damage Looks Like
When termites infest a home, as you may know, they invade wood. With most species of termites, the damage they cause occurs as they eat away at the soft parts of wood between the grain. Over time this damage can turn severe and cause ceilings to dip, walls to buckle, and wallpaper/paint to bubble. This is when the damage that termites cause can become irreparable.
How Expensive Is It To Fix Termite Damage?
To put this into perspective, consider this statistic. In the United States each year, home and business owners spend out over 5 billion dollars because of termites. That's a lot of chewed wood. As for how much it would cost to fix termite damage in your own home, it depends on a few factors. How long have termites been eating away at your home? Is their colony fully mature? Have you taken any preventative measures over the years to stops them? All of these play a part and help to decide if your home needs a few hundred dollars, a few thousand, or several hundred thousand to fix.
Why DIY Termite Prevention Will Always Fail
It is hard enough trying to get pests such as flies or ants out of your home, imagine how hard it is to deal with termites--because of how they invade. There is no way to directly treat for them without the proper tools, and even if you are sure the DIY methods you found will work, how will you know for certain without being able to see inside the wood of your home? If you are looking for a way to get and keep termites out of your home, what you need is professional termite control.
Professional Termite Control
Here at Resolution Pest, we have the tools, knowledge, and experience needed to get and keep your home termite-free. To schedule an inspection, give us a call today. We will send a pest expert your way ASAP with a solution built to fit your individual needs!