Make Sure You Prep For Termite Season In Wayne
3/15/2022
If left alone for too long, a termite problem can turn into something even greater. Every year these little pests cause more than five billion dollars in property damage in the U.S., so it is important that you learn to prevent them before they come into your home, and how to spot them when they have invaded. Termites are a problem, and finding the best termite treatments in Wayne is even harder. Learn how professional pest control can protect you and your Wayne home.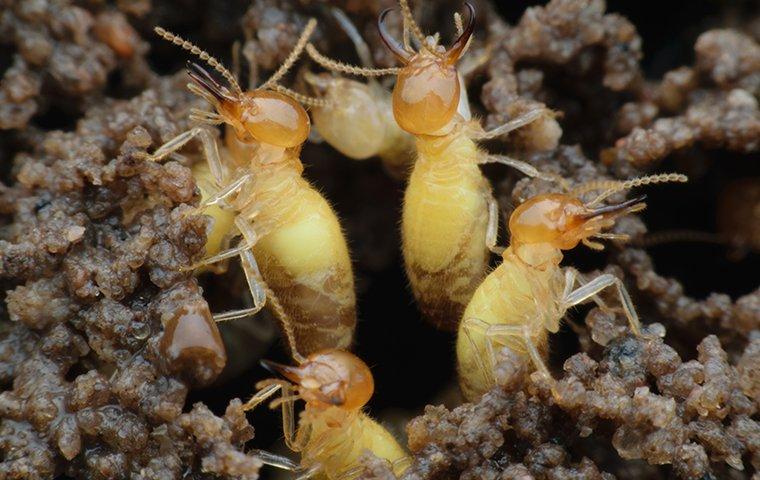 When Is Termite Season In Wayne?
Like most pests, termites spend the winter staying warm out of sight and then they begin to come out around February, thriving into the spring and summer. What this means is that you should start learning and preparing so that you can better inform yourself about termite identification and protect your home from these dangerous pests.
There are many different kinds of termites that can come and create a termite problem in your home. Because of this, termite control can become very difficult. Termite identification is especially important so that whatever time of the year it is, you will be able to safely identify the different kinds of termites that may be coming to your home.
By being better informed not only about when termite season is, but knowing which termites can attack your home, you can better protect yourself, your family, and your property from potential damage.
How Do I Know If My Wayne Home Has Termites?
In order to know if your home actually has termites, you need to begin looking for some of the different signs of termites in homes. Because there are different species, there are multiple different signs, but there are generally a few indicators that can tell you when you have an infestation in your home.
Because termites are eating your wood and building nests, they typically will not be out in the open. As a result, you need to be on the lookout for these different signs of termites in homes because if missed, the infestation can become problematic very quickly. Some of these signs are:
Wood sounding hollow when tapped
Mud tubes made of dirt and wood on the exterior of your home
Piles of feces or "frass" that look like sawdust
Discarded wings near window sills, doors, lights, and vents
These are just a few potential signs, but in reality, it will be hard to tell that there are termites in your home if you are not going out of your way to look for them. They can stay hidden for a very long time and, depending on the size of the nest, that can spell disaster for your home.
What Does A Termite Infestation In Wayne Look Like?
Unfortunately, you will likely not know that you have termites on your property until it is too late. If a termite problem is left alone for too long, your wood can quickly be hollowed out, damaged beyond repair. If the termite infestation you have is especially large, you can begin to see major structural damage in as little as six months, which is why it is incredibly important that you contact professionals like Resolution Pest.
How Does Resolution Pest Get Rid Of Termites In Wayne?
Resolution Pest has been in the pest control industry for a while, which is why we know exactly how to take care of these pests and keep you and your home safe in the process. For our termite control process, we first conduct a detailed inspection of your property. From there, we customize the right plan for your home, whether it's a liquid Termidor® treatment or Trelona® bait system. Your safety is our top priority, so leave the hard work to us!