Signs You Should Invest In Professional Ant Control In Wayne
7/15/2022
Ants are a common issue in Wayne households, as they are across the nation. These little six-legged pests can pose several problems for your home and your family's health. The common kinds of ants in this area are carpenter ants, odorous ants, and pavement ants. They can leave all kinds of signs, like sawdust piles, foul odors, or the obvious parade coming and going from your food pantry.
If you see these or other signs of an ant infestation, it is best to contact your local Wayne pest control company. Ant eradication and prevention are some of the most difficult pest control problems to solve on your own. The Wayne pest control professionals at Resolution Pest have over 20 years of experience in ant control; call us to learn about our ant control solutions to suit your needs.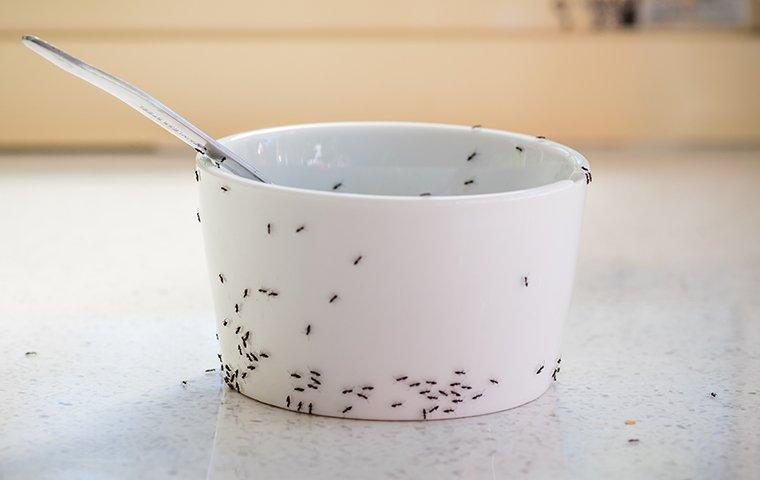 The Importance Of Regular Ant Control Treatments
An ant infestation can crop up in your home at any time. To make matters worse, an invasion of these pests can go unnoticed and continue to grow in size. As ant colonies get larger and spread throughout your home, the more difficult it becomes to get rid of ants. Also, the longer they go undetected, the more damage they can cause. Often, residents will try to get rid of ants by themselves, only to find out they didn't get them all or that they will just return at a later date.
Carpenter ants create their nests by tunneling into the wood and can cause structural damage to your home. Odorous ants and pavement ants can contaminate your food or food preparation areas, posing a health risk to you and your family. These are just a few of the problems you could face when experiencing an ant infestation. Regularly scheduled ant control treatments and prevention are the best ways to avoid the dangers of having ants in your home.
Should I Kill Ants I See Around My Home?
Anyone's first instinct when they see an ant is to step on it to kill it. Believe it or not, that can sometimes do more harm than good. When ants die, they release pheromones to let other ants know there is danger. You might think that ants would avoid the area, but quite the contrary, they don't. It actually attracts more ants to investigate the situation and carry off the dead ant to their "cemetery."
Is It Safe To Spray Store-Bought Ant Spray In My Home?
One of the most common home remedies people use is an over-the-counter spray. Unfortunately, using these store-bought ant killers can actually do more harm than good. Let's look at some of the problems sprays can cause:
When threatened, ants will go into defensive mode and splinter off to create more colonies.
Ants utilize a method called "budding," where they will bring in more ants to replace the lost workers.
It only masks the problem, rarely affecting the queen or nest.
If misused, sprays can cause harm to house occupants and pets.
Don't exacerbate the situation by trying to do it yourself with these types of products. Certified technicians have the training and knowledge to use safe and effective ant control products.
Solving Nuisance Ant Problems In Wayne
Ant control in Wayne is not your ordinary do-it-yourself home project. It is strongly recommended that you have your local Wayne pest control outfit tackle this kind of job. Resolution Pest has board-trained and state-certified technicians that have the experience needed to take care of your ant problems. Reach out today to learn about our safe and effective home pest control and commercial pest control treatments and prevention plans that fit your needs and budget.