Steps You Can Take To Avoid Back-To-School Bed Bugs
8/15/2019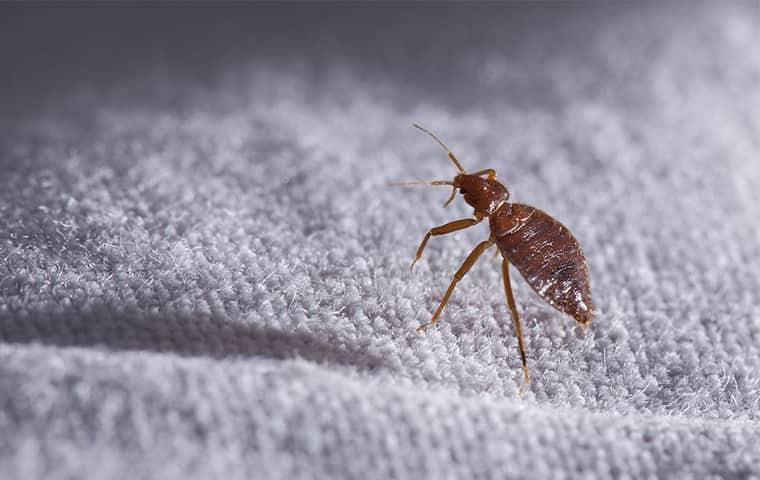 It's that time of year again, stores are stocking rulers, pencils, and lunchboxes, teachers are finishing lesson plans, and kids, en mass, are reluctantly preparing for homework and stricter bedtimes. If you haven't guessed by now, we are talking about back-to-school time. If you are a parent, we can only guess that you are excited since a new school year means, for 7-8 hours a day, your home will be quieter. This is good news. The bad news is, the school year can also bring the chance of a bed bug infestation. How? Let's talk about that.
Ways Bed Bugs Make Their Way Into Schools and Back Home With Your Kids
Bed bugs are hitchhiking pests that use items we carry to travel from place to place. When it comes to school kids, a bed bug's favorite item to cling to is a backpack. Depending on where you live, the school your kids attend could have anywhere from dozens to thousands of students. Consider for a moment, if even one of those students is dealing with a bed bug infestation at home and comes to school with an infested backpack... What are the chances of those bugs spreading?
The fact is it only takes 20 minutes for bed bugs to crawl from one unmoving backpack to your kid's pack. Assuming your student leaves their backpack anywhere in the school for more than 20 minutes at a time, they run the risk of bringing bed bugs home with them.
How You and Your Kids Can Avoid Bed Bug Problems
When it comes to avoiding a bed bug infestation, you and your kids should be aware of a few simple steps you can take to avoid these tiny sleep-wrecking pests.
Research bed bugs with your kids so that they know what they look like, the signs they leave behind, and where they like to hide.
Stay vigilant in keeping your eye out for bed bugs: scan backpacks and other items before bringing them inside to make sure they are bed bug-free.
If your student has gym class or participates in sports that requires him or her to change afterward, send them to school with a sealable ziplock bag to store their dirty clothes in.
Consider talking to your student's school about bed bug awareness so that they can properly educate all students about how they can avoid bed bugs.
Why You Need Professional Services If You Find Bed Bugs In Your Home
If you think your home may have bed bugs, it's time to call in the professionals. The last thing you want is to send your children to school with bed bugs. To find your bed bug solution, give the pros here at Resolution Pest a call today. We will ensure your home is bed bug-free before the school year starts.