The Secret To Effective Cockroach Control Around Your Wayne Home
10/15/2020
If you think pineapple on pizza is gross, you might want to check out these tiny household terrors, the German cockroach, American cockroach, brown-banded cockroach, and the Oriental cockroach. These are some of the most common species of roaches found around the Wayne area.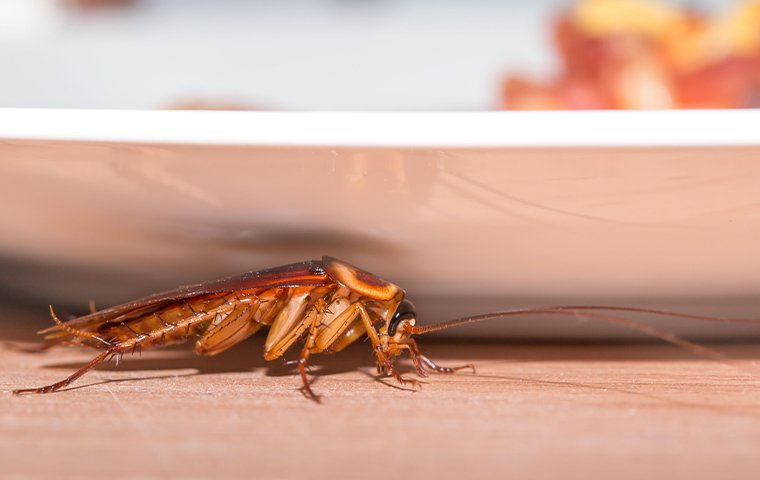 This particular species of insect is characterized by:
Brown, black, or rusty-red bodies.

A pair of folded wings.

Six legs.

A powerful, nearly impenetrable exoskeleton.
Most Wayne residents are aware that cockroaches are some of the unsavory members of the insect world, but many of them are unaware of just how gross these pests can be. Roaches love to hang out around sewer pipes, bathroom surfaces, garbage heaps, and excrement piles, spreading the subsequent pathogens from place to place and surface to surface.
The Reasons Why Wayne Area Cockroaches Are So Hard To Prevent
Cockroaches aren't just dangerous pests to cope with, but extraordinarily difficult insects to prevent from entering the home owing to a number of factors relating to their makeup, build, and behavior. These are just some of the many reasons how and why cockroaches are so difficult to remove from the average Wayne home:
Once a roach or pair of roaches find their way into your comfortable kitchen or living room, you will find it extremely difficult to remove them before reproduction takes place. In fact, some species of cockroach lay up to 400 eggs per year.

While it is a myth that cockroaches can survive a nuclear blast, they are capable of living for several days without their heads. This means the pests require more than a little elbow grease to fully remove them from the home.

The hard shells and extraordinary adaptability of these pests render regular methods of pest control useless. Some forms of bait or poison may be resisted by these resilient bugs, breeding a whole new species of immunized insects.
Have you read enough about how these pests are so difficult to control? Schedule a free home inspection through Resolution Pest Control today and take the first step toward pest-free living now.
Wayne Homeowner's Best Kept Secret: Resolution Pest Control
While restaurants and commercial operations suffer greatly from these bumbling bugs, the homeowners of Wayne know that cockroach infestations are far from endemic. Millions upon millions of these bugs make it their mission to colonize the cities of Pennsylvania each year, and thousands of the pests successfully infiltrate residential homes and properties. Roaches are not your average pest, spreading pathogens, contaminating foods, and chewing through packaging all over the home. DIY efforts and certain over the counter treatments are great ways to cut down on the number of pests. However, these treatments rarely if ever address the underlying issues of roach infestation.
The best way to protect yourself and your family from the dangers of cockroach infestation is to trust the professional treatments of Resolution Pest Control. Our company has been proud to offer quality home and commercial pest control plans since 1999. Every treatment and visitation we make is geared towards the elimination and redressing of pest activity, and not your bottom dollar. We understand the dangers of cockroach activity better than anyone, and we make it our mission to ensure you never need to experience it in your Wayne home or business.
Contact the customer service team at Resolution Pest Control today to begin the roach elimination plan that serves your family best. Any and all additional questions can be answered through our online chat team and contact form representatives at your convenience. Don't let your current cockroach conquests keep you down in the dumps. Get help with the best of the best from Resolution Pest Control today! Learn more about our home pest control and commercial pest control services.