The Secret To Getting Rid Of Mice In Your Wayne Home
11/15/2022
You should never cuddle wild mice; they should never be kept as pets and allowed to live inside your home. Chances are, you already knew this. What you might not know is how to control these pests.
Here is what you need to know about mice in Wayne and the secret to total and effective control. Find a fast and effective option by calling our team at Resolution Pest. Our team is committed to members of our community and offers only top-tier pest control in Wayne. If you are here to learn more about mice, keep reading.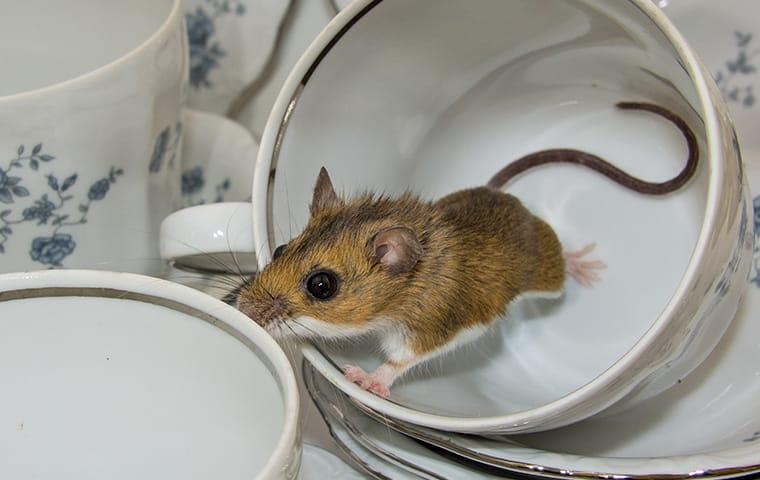 How To Identify A Mouse Infestation In Your Home
The easiest way to identify mice inside your home is to see one of these small rodents scurrying indoors. The only problem is that mice mostly scurry around at night and actively avoid being seen by humans. For this reason, it is essential that you know what signs these pests leave behind. Here are a few signs of mice to start with:
Urine pillars
Fecal droppings
The smell of ammonia
Skittering noises late at night
Damage to furniture, fabrics, paper, and insulation
Holes through storage boxes, walls, and food containers
Grease marks
If you do not feel comfortable checking your home for mice, let our team do it for you. We offer fast rodent identification services and are standing by when you need us.
The Dangerous Diseases Mice Are Known To Spread
When you think about mice, what problems come to mind? If you have ever studied history, you might know that these pests were partly responsible for the spread of the bubonic plague during the 13th century. This disease killed millions of people in its time. Today, mice still threaten people with sickness. They directly spread salmonellosis, hantavirus, and rat bite fever. They also indirectly spread Lyme disease, tularemia, murine typhus, and Rocky Mountain spotted fever. We say indirectly because these sicknesses are spread by fleas and ticks rodents sometimes carry indoors. The good news is that there are easy ways to get rid of mice in Wayne. You have to know the right people to call.
The Best Way To Get Rid Of A Mouse Infestation
It doesn't matter if you are dealing with mice or rats inside your Wayne home. The best way to handle a rodent infestation is with professional assistance. At Resolution Pest, we take these dangerous pests seriously. We know the problems they cause indoors and have advanced trapping, treatments, and exclusion products to help you get and keep them out. All you need to do is make an appointment for your home. We will send our team your way to assess the condition of your home and property, identify rodent problems, and implement lasting treatments to deal with these pests.
Five Simple Tips To Prevent Future Mouse Problems
After your remove mice from your home, it is essential that you implement some lasting exclusion; this mainly involves making sure to seal your home's exterior correctly. Here are five simple ways to do this:
Use steel wool and silicone caulk to fill in holes, gaps, and cracks in your home's exterior foundation.
Make sure all of your windows and doors are working properly and that they are in good condition.
Install rodent-proof caps on your home's chimneys.
Repair damage to your siding, roofline, and roof.
Close unscreened doors when you are not using them.
Contact our team at Resolution Pest if you want to learn more about mouse control in Wayne or if you are ready to schedule your home for a service visit.