The Trick To Getting Rid Of Bed Bugs In Your Wayne Home
12/15/2022
No one likes getting bit by bugs. In our opinion, it doesn't matter when or where they bite. All bites are annoying. Keeping this thought in mind, one biting pest here in Wayne is invading homes and tormenting residents. They are called bed bugs. Here is how to identify bed bugs inside your Wayne home and the trick to dealing with an infestation fast. Call our team now for immediate help dealing with these bugs indoors or to learn more about pest control in Wayne.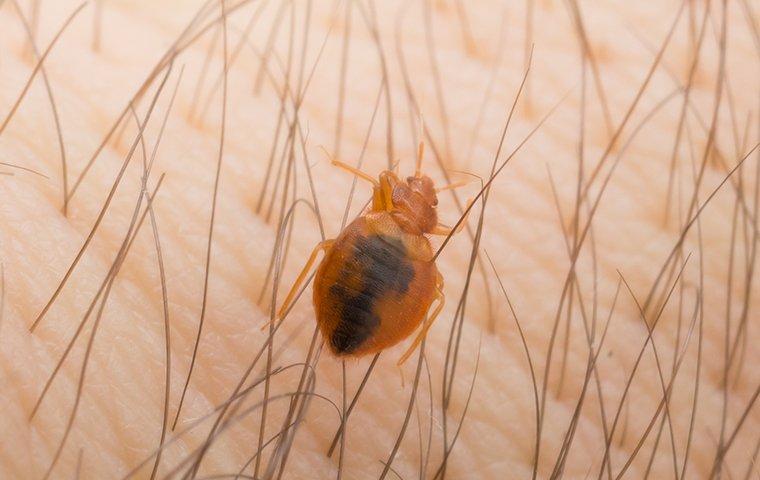 Bed Bug Bites Are Often The First Sign Of An Infestation
There are lots of signs of bed bugs. One of the first signs you might notice if you have an active infestation are bug bites. Now, bed bug bites do not affect everyone the same way. Some people have visible symptoms and no itchiness. Others experience itchiness but do not see marks on their skin. If you have visible signs, you will notice that bed bug bites run in a straight line or zig-zag pattern. If your skin itches but you don't see bites, have our professionals inspect your home. We know where bed bugs hide and how to identify an infestation inside your home.
Bed Bug Infestations Get Worse With Time
If there is anything you should know about bed bugs, it is that infestations worsen over time. These invasive bugs live on a basic schedule; they feed on people's blood while asleep and hide when they are awake. Bed bugs use the blood they steal for one of two things, to reproduce or to develop from a nymph into an adult. Female bed bugs produce between five and twenty eggs per blood meal. These eggs take about a week to hatch. If your home has a newly acquired bed bug infestation, you may only have a few of these pests indoors. These few could turn into hundreds within a few short months. With all this in mind, do not wait to take control of these pests. If you suspect a problem, talk to one of our professionals. Small infestations are much easier and cheaper to handle.
How Bed Bugs Find Their Way Into Your Home
There is only one way bed bugs get into homes; by traveling in on an item carried by a person or sometimes an animal. These small bugs are present in indoor spaces where people gather. At any given time, they could be at the mall, at your local airport, at your kid's school, or even at work. How do bed bugs travel into your home? Hitching rides on or inside your backpack, luggage, clothing, furniture, electronics, or other everyday items. How can you stop bed bugs? By keeping your eyes out for these signs:
Check used furniture for these pests before bringing them into your home.

Do not set your luggage down in the airport for more than 20 minutes.

Teach your kids to check their backpacks for bed bugs at the end of every school day.

Inform your family and friends about bed bugs so they don't bring an infestation into your home.
To deal with an active infestation inside your house, do not hesitate to get our team at Resolution Pest involved.
The Best Way To Get Rid Of Bed Bugs In Your Home
The best method for controlling bed bugs involves hiring a pest control professional. At Resolution Pest, we offer fast, reliable, and affordable strategies to identify and remove these sleep-wrecking pests. Contact our team today to learn more about how we eliminate bed bugs and schedule your Wayne home for a visit.