The Trick To Keeping Termites Out Of Your Wayne Home This Termite Season
4/16/2020
There are many pests that you might deal with at some point or another in your Wayne home. While some of these pests are just a nuisance and don't cause any property damage or pose health risks, other pests are more of a problem. The termite is one of the most frustrating pests you can encounter as they are extremely destructive and can be difficult to get rid of.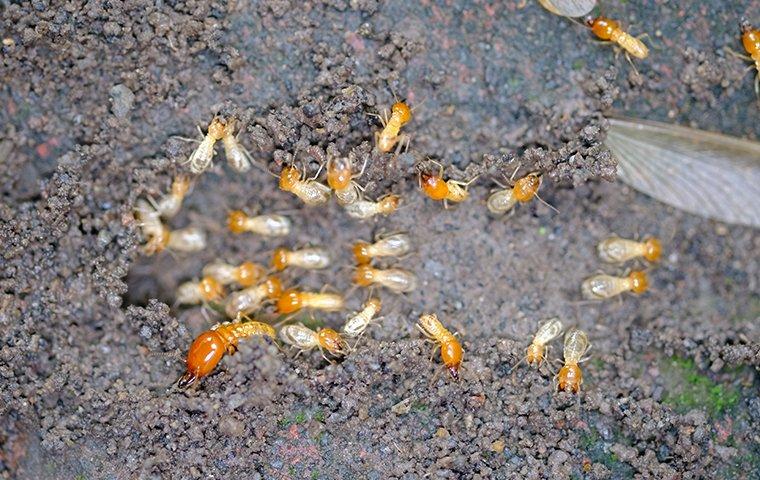 Termites can cause thousands of dollars of damage to the inside of your home as they eat through wooden structures such as walls, flooring, and even furniture. They can also be hard to identify until damage has already occurred which makes them an extremely annoying pest.
While termites are active year-round, termite season is the time of year from around March to the end of fall when termites begin looking for new places to build colonies. This is the time of year that termites are reproducing, and they send out termite swarmers to reproduce and make new nests. The termite swarmers are members of a termite caste system.
So, while termites can be doing damage in your Wayne home any time of the year, termite season is when you're most likely to see signs of them.
How Much Damage Can Termites Do?
Termites can be invasive and hard to identify and get rid of. They can cause damage to many parts of your home such as:
Drywall

Flooring

Ceilings

Walls

Furniture

Structural beams
You might be wondering just how much damage a termite can actually cause. The damage varies depending on the size of the colonies, but, in more extreme cases, colonies can eat up to a pound of wood per day. As far as cost is concerned, termites cause on average about $3,000 worth of damage for every homeowner.
While termites are often a pest that goes unnoticed, there are some signs you can look for. While often they can damage your home for a while before you notice anything, termite season is the time of year you're most likely to see any signs. This is because the termite swarmers are leaving the colonies to look for new places to nest. So, you might notice these swarmers or their discarded wings.
The swarmers can be identified by:
Their oval-shaped bodies that look similar to flying ants.

The fact they have a pinched waist where flying ants do not.

Their wings are translucent and longer than their bodies.
Signs and Prevention Of Termites
One of the surest signs of an active termite infestation is if you notice termite swarmers inside your home. Other signs include:
Discolored drywall

Peeling paint that looks like water damage

Buckling floorboards

Squeaky floorboards
If you see, or hear, these signs, it's important to get professional pest control services right away before more damage is done. However, if you notice termite swarmers outdoors, you might still have time to prevent an infestation in your home.
Prevention tips include:
Getting rid of tree stumps and wood debris on your property.

Keep firewood at least 30 feet from your home.

Remove excess moisture by fixing leaky pipes.

Making sure there is a barrier between the soil and the foundation for your home.

Contacting the pest control professionals at Resolution Pest.
Getting Rid Of An Infestation
Termites can be hard to identify, but if you have seen any signs of them, the most effective way to eliminate them is to contact the experts at Resolution Pest. With over 20 years of experience in the Philadelphia area, we will keep termites from destroying more of your home.