Wayne Homeowners' Complete Guide To Effective Termite Control
5/15/2022
Termites are best known for their ability to destroy and eat wood. This can be a real problem if you are a homeowner in Wayne because wood is the primary building material found in most homes. It can seem like the termites pop up from nowhere, but that's not the case. When you figure out how they go in, you can prevent termites from coming back into your home in Wayne in the future.
However, for prevention, if there is already an infestation within your walls, it can be a hefty task to eliminate them alone. By enlisting the aid of a qualified and experienced team, you can relax, knowing professionals will handle your termite problem the right way. Reach out to our team at Resolution Pest for local pest control in Wayne that you can count on today.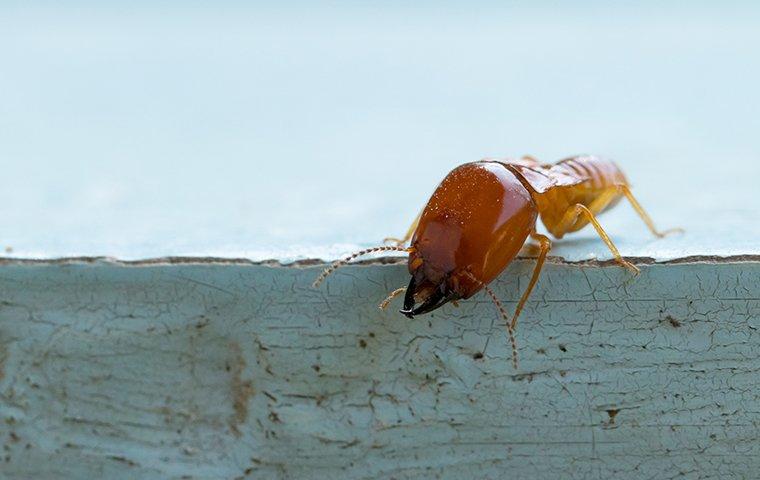 The Life Cycle Of Subterranean Termites
Most termites have a similar life cycle, beginning with egg, nymph, then fully matured adult. However, termite identification goes beyond what life stage a termite is in at the moment. When it comes to subterranean termites, you'll find that they do not enjoy the open air. As their name would suggest, they prefer to build tunnels and burrow their way into your home. This could be handy information when deciding how to best get rid of the termites that have infested your home.
How Termites Silently Destroy Your Home
Termites can live and die, spanning a few generations within your walls before you even realize they're there. Because of that, you must stay alert to any signs that an infestation could be underway. Here are things to look out for that could mean termites are silently destroying your home:
Bubbling or peeling paint on your walls.
Sunken or bruised wood around your home or yard.
Discovery of small needle-sized holes along your walls or window frames.
The appearance of mud tubes, long vein-like structures that run up your walls from the foundation.
Finding dead termites or discarded wings around your windows.
Of course, some cases could take months, even years, for signs to start showing. Therefore, if you want to be sure and get ahead of any problem, you should call a professional team for an inspection. Calling in a team is the best way to get rid of termites in the most efficient way possible.
Factors That Attract Termites To Homes
If you see a termite swarm, this could indicate two possibilities, each unpleasant. The first is that you could already have a well-established termite infestation, and it's branching out into other sections of your house. The second is that an infestation just arrived and is about to take root in your walls. Both of these possibilities do not bode well for your home's structural integrity or safety.
You might be wondering how termites got inside or what is attracting them into your house. There are a few ways, such as some termites finding their way in through damp soil that touches your foundation. Water damage and yard clutter can also act as a beacon to these pests, but anyone's home is susceptible to an infestation when not adequately safeguarded.
The Most Effective Termite Control For Wayne Homes
When you need to know how to get rid of termites in your home, give us a call. Our Wayne pest control company at Resolution Pest is the elite service provider you want on your team. We thoroughly vet all of our team members to keep up with Resolution Pest's high standards. So rest assured that you are getting fully trained and state-certified technicians.
We can determine what kinds of termites have infiltrated your home and thus figure out the most effective and cost-efficient way to eliminate them. At Resolution Pest, we care about our customers and your satisfaction, which is why we stand behind our 100% pest-free guarantee when you partner with us. Reach out to our team today to request a free inspection and let us keep your home pest free!