Wayne Homeowners' Handy Spider Prevention Guide
3/15/2023
Spiders are annoying and invasive pests. There is no questioning this fact. What we want to question is your method for controlling these pests. Because many options fall short, we want to ensure you know how to deal with these pests properly. Take some time today to discover more about spider prevention and why these arachnids are a problem in Wayne. Call Resolution Pest for direct information about our spider control or other options for pest control in Wayne. We will answer your questions and find a service that best solves your problems.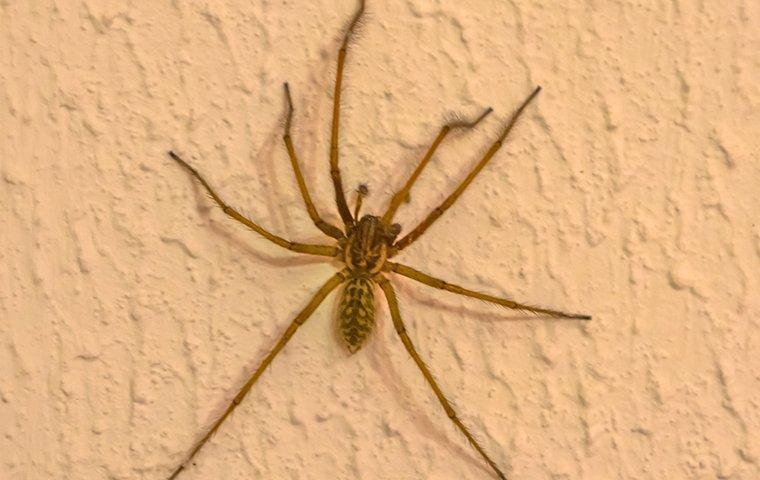 Types Of Spiders Commonly Found In Wayne
Wayne is home to more than a few types of spiders. Some of the most common species are funnel weaver spiders, yellow garden spiders, wolf spiders, house spiders, black widow spiders, and cellar spiders. These pests vary in appearance, but all fall into one of two categories: ground spiders and web spiders. Ground spiders hunt for their prey from the ground and usually have larger bodies, thicker limbs, and forward-facing eyes. Web spiders build intricate webs and typically have larger abdomens, thinner legs, and smaller bodies. Bring in our team for a thorough inspection to identify what kinds of spiders are inside your home.
Spiders In The Home Can Be Problematic
We are going to be completely honest with you. Most spiders that want to live inside your home are completely harmless. They even add a benefit when they catch and eliminate other pests. The biggest problem is that spiders are pests themselves. In addition to this, two local species are medically dangerous. This includes the black widow and the brown recluse. Both of these arachnids have painful bites that require medical attention. A black widow's bite causes neurological side effects, while a brown recluse's bite is necrotic. The best way to avoid these pests is to invest in ongoing spider control for your Wayne home.
Five Naturally Effective Spider Prevention Tips
Although professional spider control is the best way to combat these pests, there are other options. There are DIY strategies that can help you avoid an infestation. Here are five naturally effective spider prevention tips to consider today.
Thoroughly inspect your home's exterior foundation for gaps, cracks, and holes. Fill in these potential entry points with some silicone caulk.
Check your home's windows and doors. Make sure that their glass, wood, and other materials are in good condition.
Invest in high-quality door sweeps for all exterior doors and make sure to install them properly.
Make sure all of your window/door screens are in good working condition.
Turn off all exterior lights at night. Another option is to invest in insect-resistant light bulbs.
Although helpful, these tips will not completely protect your home. To do this, you have to hire a professional. At Resolution Pest, we offer comprehensive services to combat spiders and other common invasive species.
Pro Pest Control Makes For The Best Spider Control
Professionals are professionals for a good reason. They best understand the task at hand and have the tools and experience to do the job right. This is true for our team at Resolution Pest. We are highly trained and licensed to handle any and all pest problems you are facing inside your Wayne home. Start by scheduling your home and property for a thorough inspection. We will identify what types of spiders you are dealing with and offer solutions to get them out fast.
Contact us at Resolution Pest for more details or to schedule your Wayne home to be treated for spiders and other common pests.