Wayne's Practical Termite Prevention Guide
6/15/2021
You know that termites eat wood, but do you know how much damage they can really cause? These little pests have an appetite for the structural materials that make up your home, and can eat up wooden materials for months or even years without detection. So, when it comes to termites, dedicated prevention is the best way to save your property and your wallet from taking a hit. Consider this your guide for termite prevention in Wayne.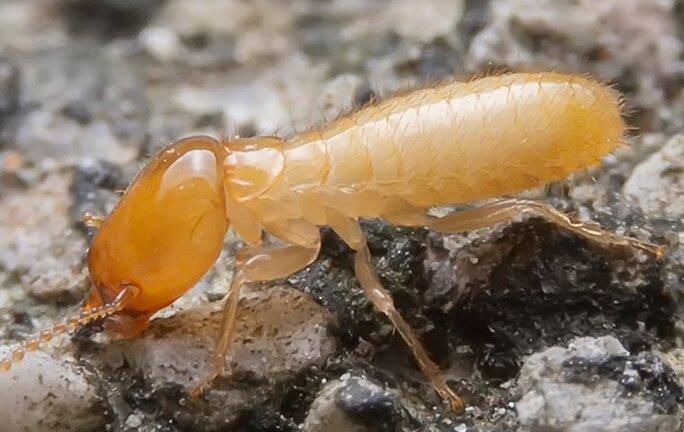 What You Should Know About Termites
Termites are some of the most common insects in the world, found on every continent except Antarctica. As social insects, they live in large colonies headed by a queen, not unlike ants and bees. In the wild, termites are incredibly beneficial. They help to break down decaying plants and trees into nutritious soil, giving new plant life a chance to thrive. However, termites are anything but helpful in homes and businesses.
Termites feed on cellulose, a key component of structural wood, furniture, drywall, and basically anything made from trees or plants. If left to their own devices, termites can cause widespread damage, eventually leading to the collapse of floors and walls. However, even minor or medium termite damage can be a headache to deal with.
Every year, Americans spend an estimated $5 billion on repairs from termite damage. Some 600,000 people in the U.S. deal with termites annually, with the average cost of repairs being about $3,000. Not only can these pests destroy your property, they can destroy your bank account, too.
What Attracts Termites?
There are a few predictable factors that attract termites to your property. Like almost every pest that infests homes and businesses, termites are motivated by food, water, and shelter. Things that may attract termites to your Wayne property include:
A messy yard: Decaying wood, fallen trees, rotten stumps, and other yard waste materials are highly attractive to termites. Woody, overgrown bushes and excess vegetation can also attract termites.

Excess moisture: Moist soil is preferred by most termites. If you have lots of leaks or drainage issues causing water to back up, all that moisture could be drawing termites to your property.

Accessibility: Termites may find their way indoors through cracks in the foundation or other exterior entrances. Wood that makes direct contact with soil is at the highest risk of termite infestation.
How To Prevent Termites
By addressing any of these common termite-attracting factors, you can help to prevent termites from destroying your valuable property. Ways you can prevent termites include:
Doing yardwork – Remove decaying or dead trees and stumps from your property. Keep the lawn mowed and the hedges trimmed. If you have any firewood stored outdoors, try to keep it on an elevated platform at least 20 feet away from any buildings.

Controlling moisture – Fix any leaking pipes or spigots dripping into the soil. Clear gutters and drains of blockages to ensure that rainwater doesn't back up and oversaturate your soil. Try installing a dehumidifier in basement areas or open windows to ventilate.

Reducing wood-to-soil contact – Avoid building any additions to your property with direct wood-to-soil contact. To resolve issues with wood-to-soil contact, consider installing a sand barrier around the perimeter of your home or business.
The best way to prevent termites on your Wayne property is with professional assistance from Resolution Pest. We offer free termite inspection for all of our customers. When you choose us, you'll receive state-of-the-art termite control with our industry-leading Termidor® treatment and Trelona® bait systems. Our friendly technicians will follow up regularly until your termite trouble are gone for good. Get in touch with us today.