What To Do About German Cockroaches In Your Wayne Home
9/15/2022
After facing a computer screen all day, being bombarded with text messages, and the noise of a blaring television, it is nice to shut everything off, take off your shoes, turn off the lights, and relax. Imagine sitting in your quiet space in the dark, slowing breathing in and out, and letting go of the day's stress when you feel something scurry across your legs. Immediately, you jump up, brush yourself vigorously, and then run to turn on the light only to see cockroaches running for cover!
If you have had a cockroach run across your body or have seen them scampering around your bathroom drains, you need the Wayne pest control team from Resolution Pest. Our family-owned company has eliminated pests in Wayne for over a decade, and we will solve your cockroach problem.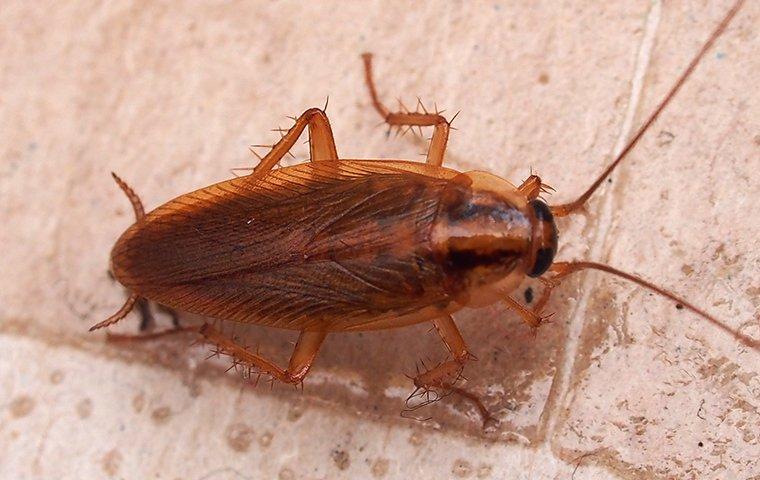 How To Identify A German Cockroach
If you see cockroaches in your Wayne home, there is a high probability that they are German cockroaches. These are the most common cockroach species in homes, apartments, and institutions. The following will help you determine if you have German cockroaches:
Body color: Tan to light brown
Body length: 1/2 to 5/8 inch
Body markings: Two parallel strips on the back
Wings: Yes
Signs of a German cockroach in the house include dark, pepper-like droppings on countertop surfaces and dark smears from feces in corners, cracks, and around wall openings. You may notice a musty smell in areas where there is a large infestation. Because German cockroaches like warm, humid areas, look for these indications around kitchen and bathroom drains.
Why German Cockroaches Are Worse Than Others
In America, common cockroach species are the American, oriental, brown-banded, and German; however, German cockroaches are the worst for several reasons. First, German cockroaches reproduce quickly and create a new generation every 100 days! One female cockroach can produce up to 150 new roaches. Second, they have the shortest maturation time from birth to sexual maturity, which means they can reproduce at a younger age. Third, because German cockroaches are smaller than American and oriental cockroaches, they can escape detection easier.
German cockroaches will eat about anything like soap and toothpaste! They are good hitchhikers who migrate to and from locations hiding in bags, boxes, cartons, and appliances. If these types of cockroaches are in your home, take steps to eradicate them.
Call The Pros At The First Sign Of German Cockroaches
You need a company like Resolution Pest that specializes in German cockroach pest control. We are GreenPro certified, an Elite Service Provider on Home Advisor, and an Angie's List Super Service Award recipient family-owned company. Our trained experts use environmentally safe and ethical solutions to eliminate German cockroaches from your home. We will destroy the current cockroach population and the eggs, preventing the next generation from hatching.
Five Tips To Prevent Future German Cockroach Infestation
Although professional German cockroach exterminators are necessary to get rid of cockroaches, following these five recommendations can help prevent a future infestation once the Resolution Pest team has treated your home:
Clean the kitchen after each meal. Wipe down cooking and eating surfaces.
Vacuum the house regularly. Use a wand attachment to get inside cracks in corners and along the baseboards.
Keep trash inside the home in closed garbage cans and store garbage outside in sealed containers.
Dehumidify areas of high moisture. Maintain low humidity in the crawlspace and bathrooms by providing adequate ventilation.
Seal cracks that provide an entrance into the house and gaps where utility pipes and wires enter the home.
Keeping a clean house and eliminating areas of high moisture will help deter cockroaches from re-infesting your home. Contact us today at Resolution Pest and request a free inspection.