Resolution Pest Is In The Business Of Helping Your Business!
When it comes to running a successful business, the last thing you need is a pest infestation! Resolution Pest's pest control services provide the best preventative and control measures in the business based on the principles of Integrated Pest Management (IPM). We use the least amount of chemicals to achieve the desired results and meet health codes, pass inspections, and ensure the profitability of your company. At Resolution, we put our customers first because we're in the business of helping your business!
Our Commercial Pest Control Process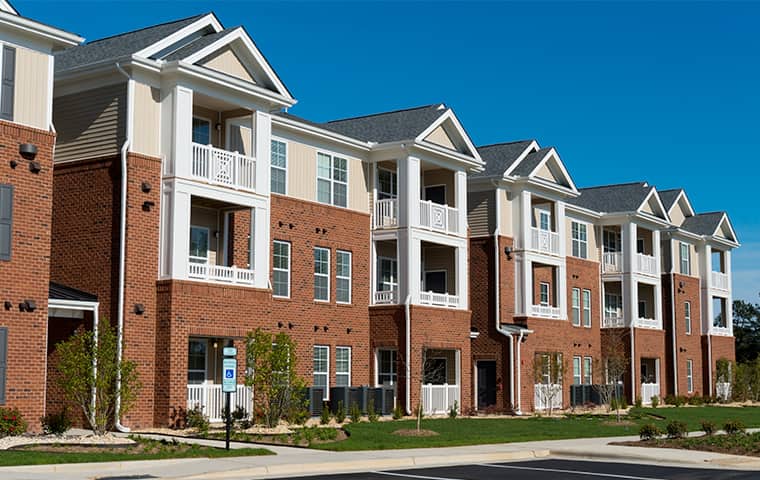 Perform A Thorough Inspection
No pest control plan is complete without a thorough initial inspection! At Resolution, our technicians will inspect your property for evidence of pest activity, identify the type of pest infestation you're dealing with, and whether or not exclusion work is needed to prevent future pest infestations from occurring.
Identify The Right Service Plan
Based on the results of our inspection and the unique pest control needs of your business, we'll create a customized commercial pest control plan that meets or exceeds the industry regulations for pest control in your business. These services may be delivered weekly, twice a week, or once a month.
Provide A Free Quote
Once we've made service recommendations for your business based on your needs, we'll provide you with a free quote for your pest control services.
From office buildings to restaurants and everything in between, our commercial pest control solutions are designed to keep your facility compliant with federal, state, and local health codes and standards. Without professional pest protection, every business in every industry will experience pest infestation at some time or another. It's only a matter of time. However, with Resolution Pest on the job, we'll develop an elimination and prevention program to ensure that your commercial property becomes and remains pest-free!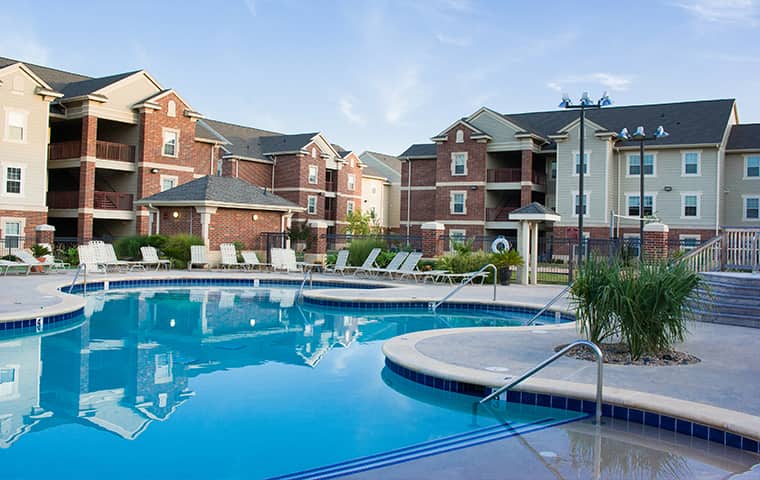 Multi-Family Housing
An outbreak of pests in an apartment building hurts both your reputation and your return on investment. Our pest control technicians will help you after a pest infestation has occurred, but this can upset your tenants and can end up being much more costly than a seasonal maintenance plan. Let us help you with routine pest control solutions that meet the unique challenges of multi-family housing commercial properties.
Warehouse & Logistics Centers
Warehouse facilities require pest-free sites with sanitary conditions to comply with industry standards and government regulations. We know and adhere to your industry's guidelines for pest control. A thorough interior and exterior inspection allows us to identify pest control issues, create documentation for any audits, and monitor/control ongoing pest problems with an Integrated Pest Management (IPM) approach.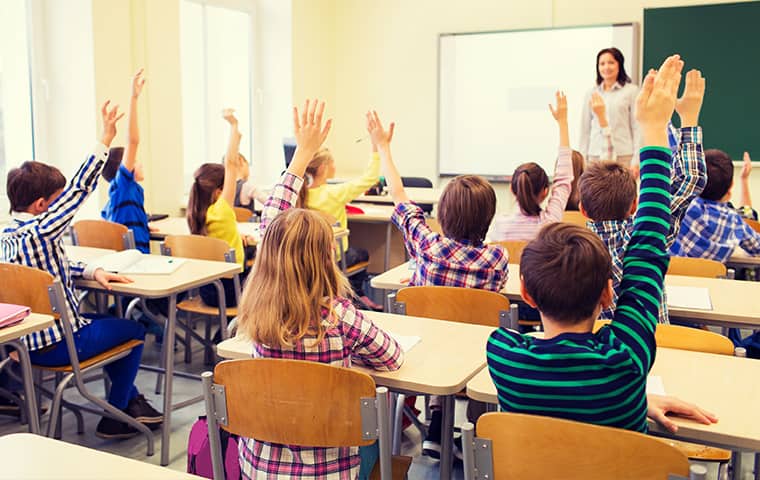 Schools
Pennsylvania school's pest control conditions are monitored by the PA Department of Agriculture. School IPM approaches must follow pesticide regulations required by the State Board of Education. Resolution Pest can meet the compliance of a 72-hour notice once a pest control treatment is applied. We deliver pest-free learning environments while ensuring schools are meeting local and federal health codes.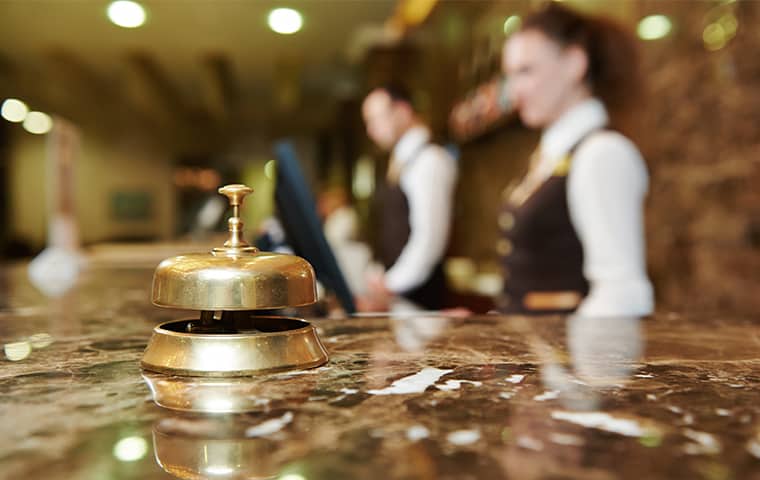 Hotels & Motels
When it comes to working in the hospitality industry, nothing will drive your guest away faster than having a pest infestation. Whether you're dealing with bed bugs, cockroaches, rodents, or some other pest problem, it's important to eliminate them as quickly and effectively as possible. With our professional pest control services, we can eliminate a wide variety of business-invading pests, including those mentioned above.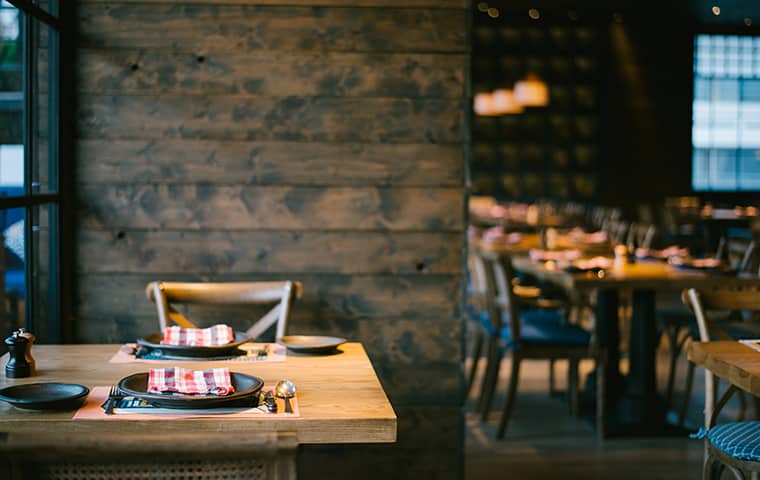 Restaurants
In the age of online reviews, all it takes to drive away potential customers and ruin your restaurant's reputation is a single pest sighting in your establishment. To keep unwanted pests out of your commercial kitchen and away from your customers, partner with us at Resolution Pest for a quality pest control plan for your restaurant! With our pest control experts on your side, pests don't stand a chance!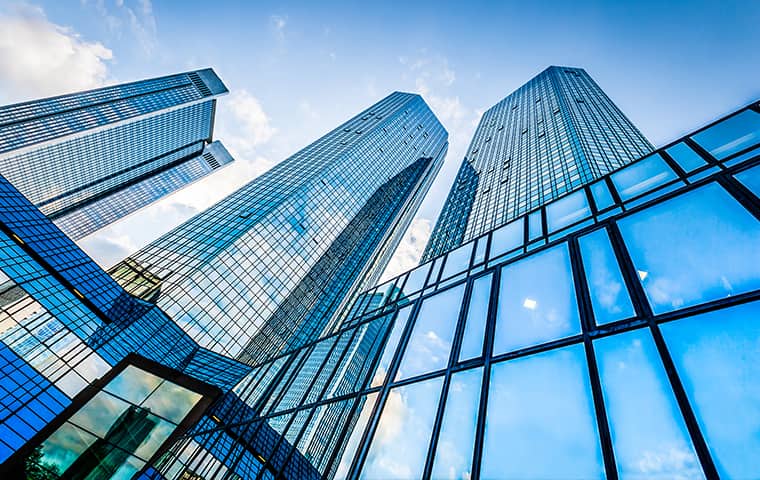 Office Buildings
An important part of maintaining an efficient work environment in your office building is creating a pest-free environment for your employees to work in. However, that is much easier said than done! To protect your employees and inventory from pest threats, invest in a professional pest control plan from Resolution Pest! With this service plan, keep pests out of your offices and productivity at an all-time high!
Your Go-To Commercial Pest Exterminator!
Here at Resolution Pest, we take pride in the success that we've had in protecting businesses throughout the Bucks, Chester, Delaware, and Montgomery counties of Pennsylvania with our premium pest control services. Our local, family-owned company is a member of the National Pest Management Association (NPMA), Pennsylvania Pest Control Association, Pennsylvania Apartment Association, and the Pennsylvania Community Associations Institute (CAI).
Some reasons to choose us at Resolution Pest include the following:
We've been Angie's List "Super Service" award recipient for the last four years.

We offer free inspections for commercial properties.

We provide a 60-day warranty for our quality termite control treatments.

We offer customized commercial pest control plans for a wide range of businesses and industries.
If you're dealing with a pest infestation in your commercial property, you can trust the local Greater Philly metro pest control experts at Resolution Pest to find a pest control solution that works for you. To request a free inspection for your business or to get started with our commercial pest control services today, contact Resolution Pest!
Request Your Free Inspection Today
Complete the form below to schedule your no obligation inspection.